Today is my friend Patty Martin's birthday, so I woke up early to be, hopefully, the first one to wish her happy birthday.  Since we are about a thousand miles apart and since I know she is on the road, visiting her kids and friends in Wyoming and Colorado, and since it was just 6:30 her time and too early to phone, , it had to be via email.  This is the message I sent her:
Which location in your pilgrimage are you at now?  Do you get a party or celebration at every one??? Woke up early today to the yowl of Annie demanding her breakfast.  That is always the first item on my agenda!  Then I realized what she was really doing was reminding me to get up and be the first to wish you a Happy Birthday, and Happy Easter!!!!
Did you know you were born on Palm Sunday? This year it is on Easter, and In your lifetime, your birthday has fallen on Easter just one other time–in 1957.
The next time it falls on Easter will be in 2052, so I think they'll be celebrating without you!
Do you remember when you were nine having your birthday on Easter?  Did you have a bunny on your cake? If we were together today, you would have one.  I'm going to an Easter Egg hunt/brunch next door at Salvador and David's house at noon. They rented Allenda's old house from its new owners for two years. I won't eat as I have an Easter comida to go to at Yves restaurant at 2:30 with Sandy, Harriet and Paul, Glenda, Gloria and Patricia Gail. We will sing Happy Birthday for you.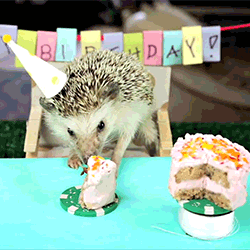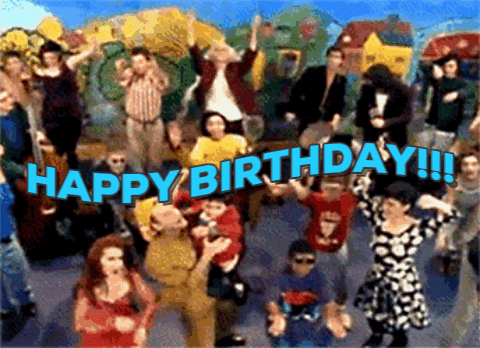 Happy Birthday, dear friend!!!!!!    xooxox Judy
Then I got busy writing my three-prompt poem for today and for some reason, the birthday theme just stuck with me.  Here is the poem–a silly little bit of fluff:
Birthday Hint
(Just in case you are around on my next birthday)
It's the ugly truth. I'm partisan when it comes to cake,
and though of course I'd have a piece, whatever one you make,
chocolate is my first choice and the one that I would favor.
There really isn't any cake of any other flavor
that would please my palate half as much as that,
so if you're taking the initiative to try to make me fat,
just bake a cake of chocolate and put a candle on it
and in return I'll write my own Happy Birthday sonnet!!!!
Word prompts for today are partisan, initiative and ugly. Here are the links:
https://fivedotoh.com/2019/04/21/fowc-with-fandango-partisan/
https://onedailyprompt.wordpress.com/2019/04/21/your-daily-word-prompt-Initiative-april-21-2019/
https://wordofthedaychallenge.wordpress.com/2019/04/21/ugly/